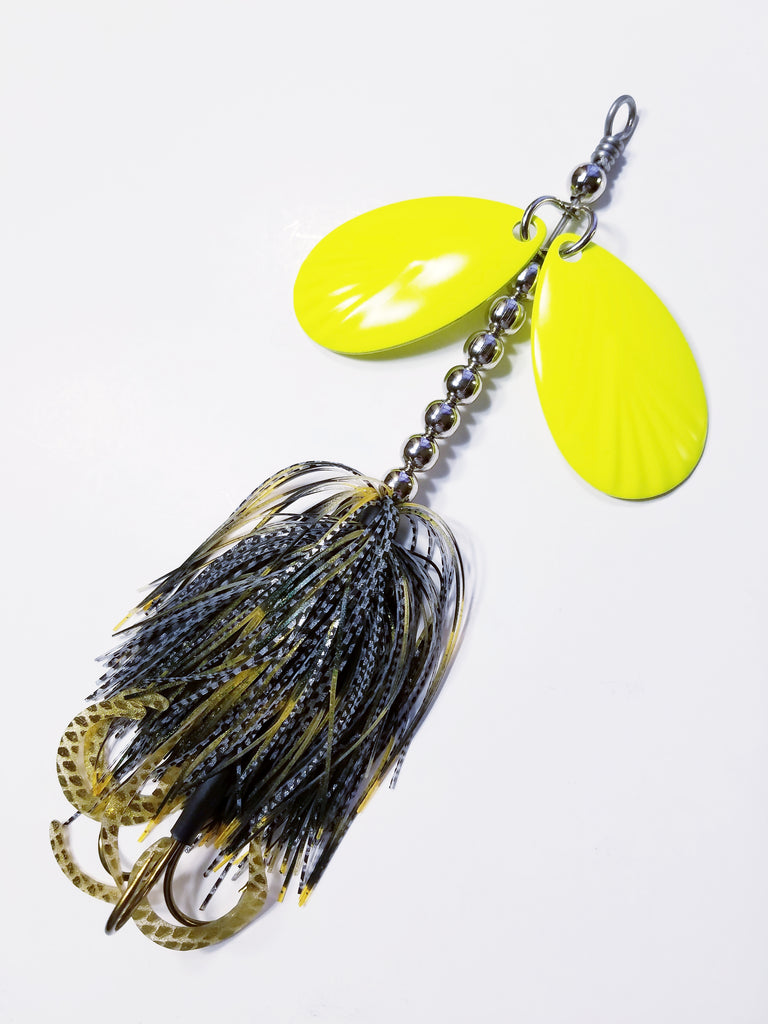 Sasquatch Lure Co.
Lil' Yowie: Fluted Double8 Pike/Muskie Bucktail
This is a brand new Sasquatch Lure Company Lil' Yowie in-line spinner.
This lure is made with four full silicone skirts, four trailer tails, two #8 fluted blades, and one 5/0 treble hook. Silver/black and walleye colored skirts. Gold scaled trailers. Nickel body. Chartreuse blades.
Length: 7 inches
Weight: 1-3/4 oz
Please note that all length and weight measurements are approximate and may vary since lures are handmade.
---
Share this Product
---
More from this collection